Posted on July 1st, 2020 by Valeriu Craciun, Software Developer
We're opening a new round of testing for our iOS app which includes a number of fixes and updates. Join our Beta testing team to get first hand experience on exciting new features and help us make the 3CX iOS app greater! Just make sure your Apple device runs on iOS v13.2+ and your PBX is on the latest v16 Update 5 before you start testing!
Tap to Call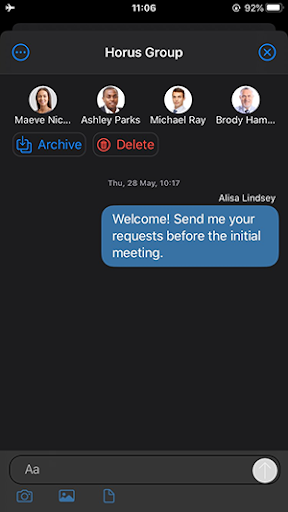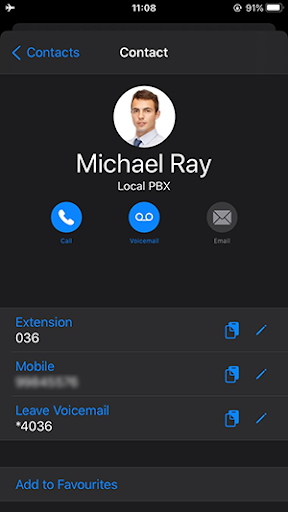 Calling a chat participant has become even easier. Tap on the avatar to open up their contact, see info and call!
Fixes
Fixed connection stability on 3G/LTE
Fixed camera orientation: Rotating the device while in a video call, will also rotate the camera view.
Fixed video thumbnail not being mirrored for front camera
Fixed chat typing content being lost if interrupted by an incoming call
Fixed search keyboard not being dismissed when tapping outside
Fixed app crashing due to DNS resolving on IPv6 networks
Fixed potential crashes due to SwiftUI
Updates
Updated startup wizard
Updated translations
Give us your feedback
Give the Beta a spin and help us by sending your feedback – by simply tapping on "Send Beta Feedback" in TestFlight. Be sure to include your comments/suggestions and optionally a screenshot.
View the complete change log and comment in our dedicated forum.
Sourced from: 3CX. View the original article.
—————————————————————–
Did you know that we have just updated all our comparison sections?
There's no better way to make an educated decision than to compare offers first!

Alternatively >>>Leave your detail<<< and have a few providers contact you!
**PS. If you are a Telecoms Reseller in South Africa be sure to check out Telecoms-Channel which is specifically designed to provide you with content, insight and analysis to establish yourself as an authority in the industry.**
—————————————————————–